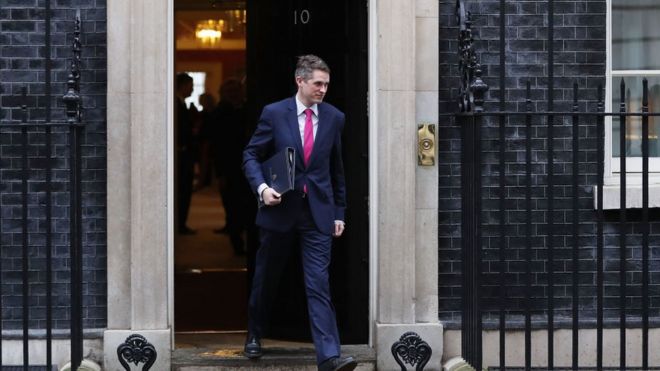 When polls closed on June 8th, May must have heard her political death knell. Despite defiantly remaining leader, the Conservative Party mood is summed up by a recent ConservativeHome survey that stated over half the party faithful wished for her to be out by the next election. Pragmatism and her own demeanour since the vote suggests that May will indeed be ousted – though later rather than sooner. Logically, a leadership contest should take place in 2019, after the difficult Brexit negotiations have concluded, allowing a fresh Tory leader enough time to position the party before the next election. To win, the Tories need to step out from the shadow of smart socialism that Corbyn is successfully casting. This requires both a political makeover to re-energise the party message and an able campaigner who can take the fight to Labour, rather than try to avoid it (May's terminal weakness).
Of course, every senior minster is eyeing their chance – however, each has their own red briefcase of baggage, be it Rudd's small constituency majority, or Hammond's complete lack of charisma.
There are two obvious front runners: Johnson and Davis. Johnson's Conference speech was lauded for capturing the spirit of wartime Churchill, galvanising support amongst the grassroots. However, continued political gaffes and past divisive behaviour over both Brexit and the last leadership contest have seriously undermined support amongst his fellow Tory MPs. In contrast, Davis is a real contender with both gravitas and a Ministerial role which could deliver a strong platform for his bid. That said, one has to question whether another leadership attempt will be more successful than his previous two failures. Also, whilst success with Brexit could aid his bid, the current mess of negotiations might be hard to leverage positively.
Perhaps it's necessary to look beyond the obvious and previous contenders… One name to consider is backbencher Jacob Rees-Mogg. 'Moggmentum' this past Spring had echoes of Corbyn's rise – an ideologically 'old-school' politician possessing strong grassroots support from the fringe of the party base. However, he lacks sufficient support amongst his fellow MPs and unlike in Labour's leadership contest, there is no one-member/one-vote policy to aid the popularist candidate.
All said, the one person holding real promise is new Defence Secretary, Gavin Williamson. This may seem an interesting choice, especially given his relative freshness to the Cabinet. However, Williamson could well have the right level of strategic savvy, experience and political gamesmanship needed to become Leader. This has been demonstrated through: his success as parliamentary campaign manager for Theresa May, cleverly leveraging the position of Chief Whip and securing the vital 'votes' deal with the DUP. His background and rapid promotion echoes John Major's ascent and he could be the 'surprise' compromise candidate who'll have May's endorsement to succeed her. Additionally, as state-educated northerner from a working-class background he is the polar opposite of the negative image the Tories need to overcome – he could well be the antidote to Corbyn's enticing rhetoric.